Solution, investigation and development for the sector
Benito Roggio Ferroindustrial provides solutions for the railway and industrial sector with a wide range of services, construction works, comprehensive maintenance and repairs of rolling stock, product development and service advice.
BRf started activities in February 2008 and has a Ferro Industrial plant located in the City Estacion Juarez Celman, in the province of Cordoba and since 2012 it also has an Investigation and Development Center in the City of Buenos Aires.
BRf has the experience acquired through BRt within the railway sector in order to attend all the needs requiring service and equipment for the industry. Locomotives.

Freight cars.

Passenger cars for trains, subways and highways.

Bogies.

Processesing Bogies.
I+D: Investigación y Desarrollo de productos y servicios para el sector
Control Electrónico para locomotoras

Sistemas SCADA

Sistema SFCAV

Sistema Hombre Vivo SIL 2

Sistemas de gestión para la industria con software a medida

Diseño de equipos electrónicos a medida
Benito Roggio Ferroindustrial has the certification of ISO 9001:2015 norm for its management system.
Comprehensive maintenance and repair services for locomotives, cars and freight cars for subways and railway in order to transport passengers and freights.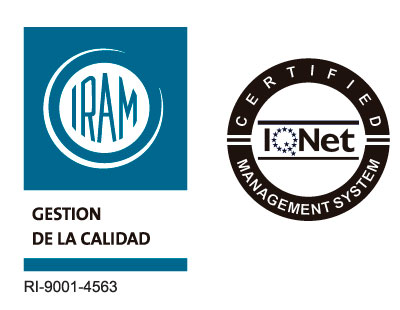 Strategic location in the center of the country